Best Skin Concepts is a recurring series that highlights the best skins and skin concepts for heroes, champions and characters across a variety of games.
Leave it to Riot to create an event that encourages people to play Yasuo.
But while the forces of Chaos are celebrating their lead over Order in the Vs. event, we're having none of that. Instead, we're highlighting the best skin concepts for both Riven and Yasuo, in order to show that peace can be achieved not through picking Yasuo, but through celebrating great art.
Admiral Riven
I'm going to be biased for a moment and say that this is unquestionably my personal favorite skin concept for this theme. The complexity of her outfit, the tattoos and the extremely good looking sword combine to create a Riven that is unlike any other skin, including her official skins. It's unique, great and I would definitely start playing League of Legends again if I could wear this.
Modern Yasuo
How do you make Yasuo fit a more modern theme? Simple: You give him sneakers and a stylish black coat, complete with bandanna. While not quite as futuristic as PROJECT: Yasuo, this concept has a distinct Blade Runner feel running through it. And it is still refreshing to see Yasuo wearing something that doesn't immediately scream samurai.
Void Walker Riven
I'm on board for any concept that seeks to turn champions into more eldritch beings, and Void Walker Riven certainly fits the bill. With tattered clothes, evil armor and those beautiful eyes peeking out of her sword, this concept is one that any Riven player should get behind.
Demonslayer Yasuo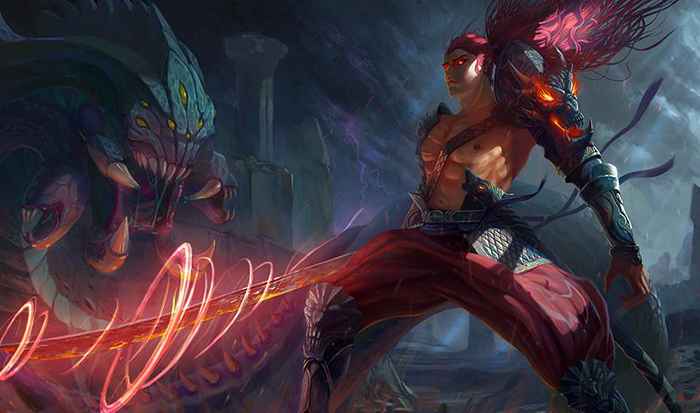 Is it possible for Yasuo to not look like a badass in any skin concept? I'm still searching, but for now, this demonic interpretation of Yasuo looks to be plenty strong enough to solo Baron, who is hanging in the background.
Blood Moon Riven
Who says that Riven can't have a Blood Moon skin? Though I would prefer that Riven wore her mask properly instead of attaching it to the side of her head as Blood Moon Akali does, this inspired interpretation is a concept that provides just enough variation to make Riven feel fresh again.
Shadow Isles Yasuo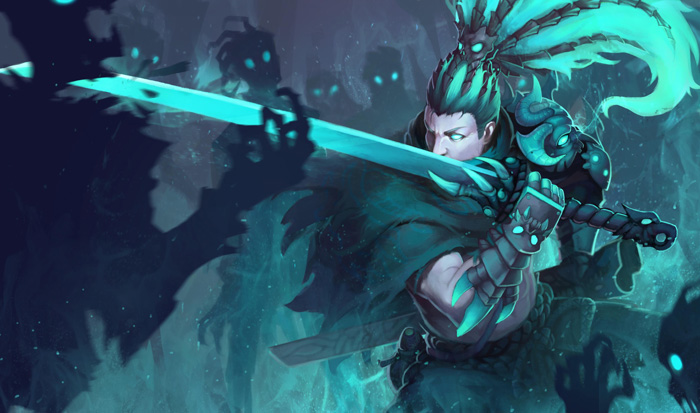 Now this is a Yasuo skin! With an very strong color palette, this concept keeps much of Yasuo's default appearance while simultaneously making a much more impactful design that is great to look at. The skull headpiece that collects his hair, the spiked hilt of his sword and his much larger shoulder piece create a memorable skin that does wonders to revitalize a popular champion.
Preston Dozsa is a news editor for theScore esports. You can follow him on Twitter.
Copyright © 2017 Score Media Ventures Inc. All rights reserved. Certain content reproduced under license.